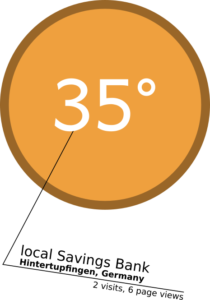 The new automated lead generation software ELDAR will help you to make the most of your website: It allows you to track the companies visiting your website.
You just have to add a new function to your homepage which will send your visitor information to our Web to Lead Server. There the company's information will be identified, if this is technically possible and in compliance to the latest privacy laws. The collected information will be converted into a lead and can be directly transferred to your CRM system. Doing so, you will recognise how much a visitor is interested into your products – and you will find future customers much faster and easier – lead generation in a digital time.
The new lead will directly be allocated to the right sales employee who will be informed about the new lead. This can be set up on your very own criteria, be it the region of the lead, the category of products he looked at or so on. In the CRM system the main interests and number of page views will be displayed, so your salesperson can prepare for a meeting with the customer in advance.
For a monthly fee, ELDAR is available in a plenty of countries and for many CRM systems. The app is hosted in certified at secure data centers and does not need additional servers on your side.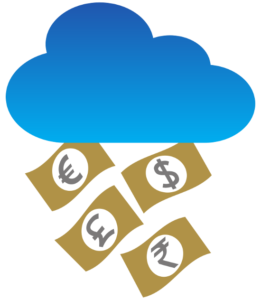 Try ELDAR for free!
For a free test month of ELDAR, please submit the form below. We will be happy to activate your account shortly.
Please be advised, that you as a customer are responsible to conduct the marketing efforts in accordance with the legal framework.